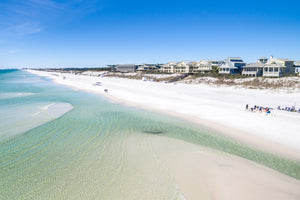 The Lifestyle of the Gulf Coast
The Southern Riviera Lifestyle Co. celebrates all that the Gulf Coast has to offer. Stretching from Gulf Shores to Apalachicola, the Southern Riviera is 260 miles of coastal paradise. More than a coastline, the Southern Riviera is a state of mind and a way of life. It's home to all who want to slow down and enjoy life- wherever they may be. It's carefree coastal living.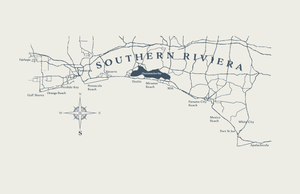 What is the Southern Riviera?
It's America's Riviera, the Redneck Riviera all grown up, the World's Best Beaches, Alabama's Coast, The Emerald Coast, The Beaches of South Walton, The Forgotten Coast, Fried Shrimp in Gulf Shores, Fishing in Destin, Relaxing in style on 30A, having fun in Panama City Beach to getting away from it all in Mexico Beach.
"Where the South Goes to Play"